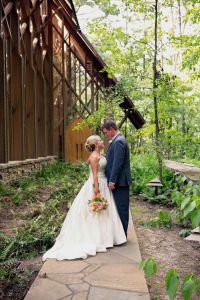 How did you meet?
Adam and I met through a mutual friend, Thomas Tillery, at the beginning of Fall 2007. We ended up "conveniently" running in the same circles.
What activities did the campus offer couples?
Adam came to SAU as a baseball player, so of course I supported him and watched him play baseball. I was a collegiate member of Phi Mu Fraternity at the time so we had functions that he would attend with me as well. Being the sports fans that we are we also attended sporting events together outside of baseball.
What did the two of you do for fun/dates?
Adam and I went to the Cameo when it was still open. We also loved hanging out with our friends in a group setting. When our schedules allowed it, we'd go down to Shreveport to the Boardwalk. Our first official date was homecoming week 2007 and he took me to Texas Roadhouse in Texarkana, TX! We also attended Musicfest in Eldorado with friends. Whether it was going to the lake in the summer, attending a sporting event and everything in between; we fell in love.
How many years have you been together?
Adam and I have been together for a total of 9 years. Adam asked me to be his girlfriend December 10, 2007. In October of 2013 he asked me to spend the rest of my life with him!!! We got married on Saturday, September 6, 2014!
Are there any special memories of you two on campus?
Luckily, Adam and I are still making memories on campus. Our journey started on this campus. We both met, graduated with our bachelors and graduated with our masters together!! Neither one of us realized what was coming, but we are so thankful that God put us in each others' paths. Adam is currently employed on campus as an Assistant Mulerider baseball coach as well as an instructor. I look forward to many more memories on campus with Adam!