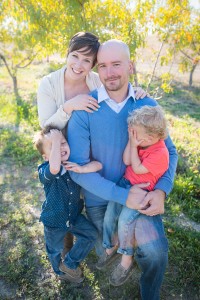 How did you meet?
We met while working for The Bray! In fall of 2000 I was the editor and hired Bryce as the advertising designer. We started dating two months later and got married in 2002. The rest is history!
What activities did the campus offer couples?
We enjoyed SAU theatre productions, football games, and Greek life. We also went to see a hypnotist, comedians, and several bands sponsored by SAU Student Activities.
What did the two of you do for fun/dates?
We went to Texarkana (to get sushi), Hot Springs, Phi Lambda Chi parties, and of course late nights working at The Bray!
How many years have you been together?
SIXTEEN!
Are there any special memories of you two on campus?
All our late nights at The Bray were memorable, just ask Aaron Street, Brie'Anne Griffin, Eric Griffis, Jamie Giddons, or Braden Harman!