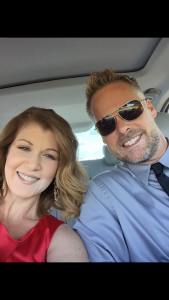 How did you meet?
Training for CPR as a Hall Director (Kim) and RA (Chris)!
What activities did the campus offer couples?
At that time we spent time just hanging out on the campus grounds!
What did the two of you do for fun/dates?
Took my kids (Kim's) to the local park.
How many years have you been together?
Together 20- married for 17
Are there any special memories of you two on campus?
We both worked for student life at the time and ended up both running residents halls where we got to experience the students who attended and made lifelong friendships.