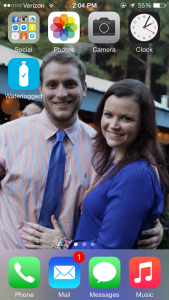 How did you meet?
David and I met initially when he moved into Honors Hall. I worked as a graduate assistant and he was a front desk worker. We hung out with each other in the Residene halls and got to know one another. After I graduated, we decided to see where the friendship would take us.
What activities did the campus offer couples?
We didn't start dating until almost a year after we met.
What did the two of you do for fun/dates?
We like the movies and going out to eat.
How many years have you been together?
We have been together for 4 years and married for 1.
Are there any special memories of you two on campus?
David and I both worked in Residene Life under J Courson and he was the officiant at our wedding! I have to say that is one of our most fondest memories together at SAU- the people we met and the impact they had on our lives and our relationship.