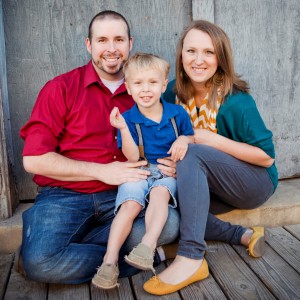 How did you meet?
We met Mandy's first week on campus as a freshman in 2005. This was Davids last semester of college. We were singing in the BCM Praise Team together and during our first rehearsal Mandy lost her footing on the stage and almost feel into the drum set, until David reached out and caught her. It really was a "movie moment".
What activities did the campus offer couples?
David and I spent a lot of time at the BCM, football games (he was in the band and I in the choir), and one of the things we did the most was walk the farm road or sit on the swings and just talk.
What did the two of you do for fun/dates?
We went on the typical dates that most couples do but David Is a romantic. He left me flowers, cards, candy and for Valentines day sent me on scavenger hunt that ended up in a candle lit dinner at the lake which he made himself!
How many years have you been together?
We started dating in October of 2005, so that makes 10 years. We were engaged June 6, 2006. We have been married 8 of those 10 years on August 9, 2016
Are there any special memories of you two on campus?
SAU still plays a vital role in David and I's life. I work at SAU in the Education Renewal Zone and David and I still attend many SAU functions and events. Our "Little Mulerider", Brycen, was born in February of 2013 and he frequents campus often. SAU offers the best family atmosphere for collegians and alumni both. The BCM will still hold special memories from the early years and hopefully Brycen will get to make his own mulerider memories if he chooses to attend SAU.