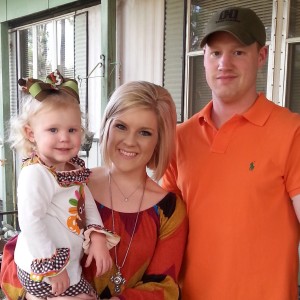 How did you meet?
We ran into each other a few times through groups of mutual friends. We had our first actual conversation when we were put on the same team at an Alpha Gamma Rho and Tri Sigma mixer.
What activities did the campus offer couples?
We enjoyed going to homecoming activities and spring concert together.
What did the two of you do for fun/dates?
For our first date, we went to a SAU rodeo at the Magnolia fairgrounds.
How many years have you been together?
Will be married for 3 years in May.
Are there any special memories of you two on campus?