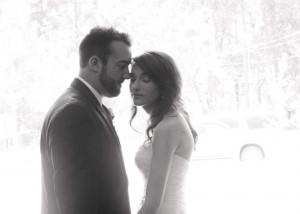 How did you meet?
We met in our first semester of the ADN nursing program. Brett first remembers seeing me (Shelby) in our required CPR certification class a few weeks before classes started, but I remember seeing him at registration the day before classes started. When we had to participate in group projects in class, Brett always made it a point to be in my group. A couple weeks later, he asked if I'd like to study together. After studying a couple times, he asked me on a date. Three months later we were engaged, and six months after that we were married! We both left the nursing program and have different degrees, but we know God led each of us to Wharton Nursing to find the other.
What activities did the campus offer couples?
We spent most of our time studying, but met some great people through the nursing program that made a lasting mark on our lives.
What did the two of you do for fun/dates?
We tried lots of new restaurants & movies, binge – watched Boardwalk Empire and The Walking Dead, and played card games with close friends.
How many years have you been together?
We met in August 2011, began dating in September, got engaged in December, and finally married in May of 2012! We're working on our 4th year of marriage and it just keeps getting sweeter!
Are there any special memories of you two on campus?
I remember how excited our nursing classmates and teachers were when we got engaged. It was so special to be able to share that with such great people.