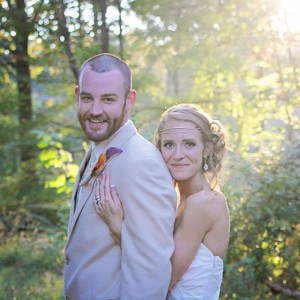 How did you meet?
Brock was actually my BAM II leader when I was an incoming freshman fall 2010. So my first week of college, Brock was my go to person for any questions I had about the campus or my classes. We formed a friendship simply because he was my BAM II leader, we let our friendship blossom over the next 8 months and started dating in Feburary 2011.
What activities did the campus offer couples?
We were very involved on campus, Brock was a member of Phi Lambda Chi and I was a member of Tri Sigma. We would go to many different activities together, we loved Homecoming Week. From street painting to camping out all night, we were there!
What did the two of you do for fun/dates?
We would go to dinner; Flying Burger or Cancun were our favorites, RedBox date nights, or bomb fires with friends!
How many years have you been together?
We have been together for 5 years and married for one and half years ❤️
Are there any special memories of you two on campus?
Every memory is special to us from the SAU campus. It's where we met each other, where we shared our first kiss, where we grew to love one another. Our relationship grew from young college kids to young adults graduating college on that campus. We are so thankful for the sweet memories we made at SAU.