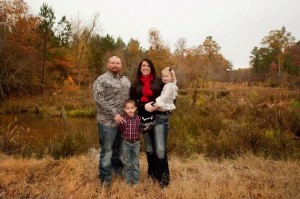 How did you meet?
We when we were in high school. I decided to attend SAU because Kyle was already a student there.
What activities did the campus offer couples?
We were both HKR majors so we had common classes. We are both sports people so we likes to attend Mulerider athletic events.
What did the two of you do for fun/dates?
We usually went to Shreveport for a night out.
How many years have you been together?
16 years together and married for 11
Are there any special memories of you two on campus?
There are lots of fun memories from our time at SAU that I will never forget!