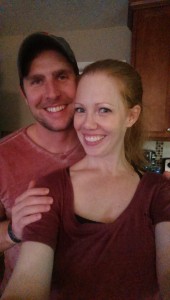 How did you meet?
Justin and I both worked at the SAU skating rink. It was called the Rider Rink. It had just opened, and we began working there about the same time.
What activities did the campus offer couples?
Besides the Rider Rink, the sporting events were always fun to go to.
What did the two of you do for fun/dates?
For fun we did the typical out to eat thing, but we also liked to go to lake Columbia and hang out.
How many years have you been together?
We met in 2000, and married in 2005.
Are there any special memories of you two on campus?