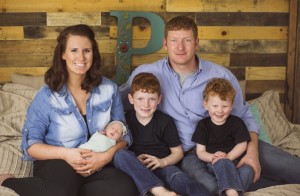 How did you meet?
A Phi Lamb Christmas party
What activities did the campus offer couples?
Colter was Vice President of the SAU rodeo team and Brooke was a member of Tri Sigma. Most of our weekends were spent at college rodeos.
What did the two of you do for fun/dates?
Our first date was dinner and a movie here in Magnolia. We also enjoyed hanging out with friends that we met while attending SAU.
How many years have you been together?
7
Are there any special memories of you two on campus?
We were married at the Greek theatre on campus. Our bridesmaids and groomsmen all attended SAU as well.